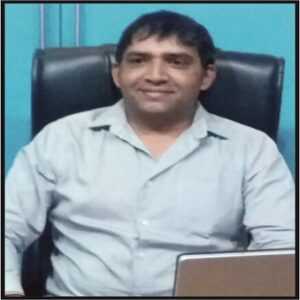 RAJESH PATEL
DIRECTOR'S MESSAGE
"Develop a passion for learning. If you do, you will never cease to learn"
Keeping this thought deep rooted in our mind, Sahajanand International School strives to nurture every child so that each child can develop their inherent potential and spread their wings.
SIS is my one of the delightful dream with my open eyes, which is now at its best in terms of education and best services to the mankind.
We at SIS believes in empowering our youth with bridges with resources that will allow them to take life's most difficult challenges with courage and power. A school plays a central role in nurturing and developing the unique talent of every child, and enabling him or her to blossom by discovering the joy of learning. We believe that this can be achieved by providing children a safe and conducive environment to do their best in academics, sports, arts and cultural activities.
Every day, all our efforts are focused on making SIS a happy school, where teaching is a pleasure and learning is a joy. Our caring and committed teachers are our pillars of strength. They teach our children not just with their minds but with their hearts, making learning enjoyable and rewarding, and instilling in children sound values and attributes. Our educational programmes are complemented by state-of-the-art facilities and resources, and numerous opportunities for children to engage and excel in sports and co-curricular activities.
We are committed to giving our children only the best and holistic education, whether in academics or extracurricular. Each student studying in SIS is a young star of our SIS family, and we inculcate the philosophies and values that allow our stars to go and change the world.
Blend of the modern technology and the Indian culture takes our values to next generation, which makes our young mind to stand confidently in front of world with morals, values and full of talent. We respect our family, our nation and nurture same values through school life.
I warmly invite you to explore SIS as we re-dedicate ourselves every day, to impart the very best education to the young minds.